 Tick
Tick is a next generation incredibly-customizable To-Do app. You can customize the entire interface with your favorite colors. Set reminders and have them synced to your Mac or iPad. Tick changes its colors as you move from a bright to a dark environment.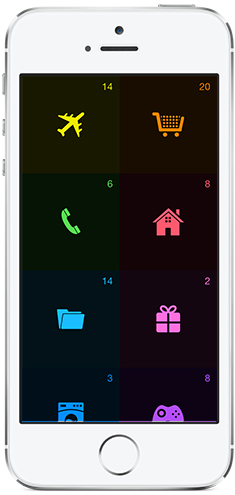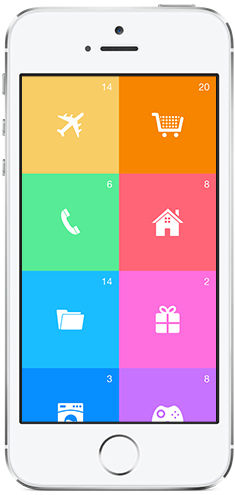 Ambience Aware
In bed at night adding to-dos for tomorrow? Tick will detect you are in a dark room and automatically switch to a dark user interface. Next morning, you are packing for your trip, Tick will switch to a bright one. It works like magic!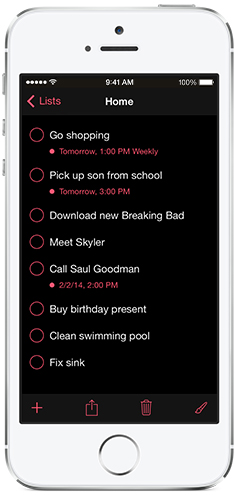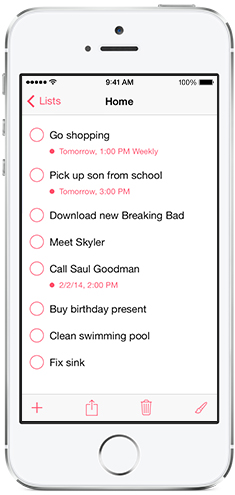 Incredibly Simple
Clarity isn't just a word, you've to mean it! How to add a to-do in Tick, create a reminder, and mark a to-do as done, is straightforward and simple. No invisible gestures to remember every time you launch Tick.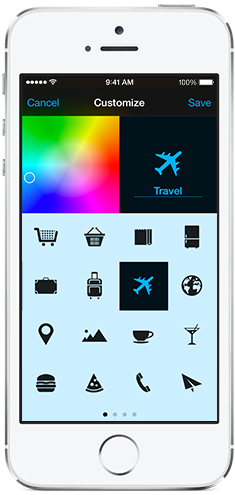 Customizable
Customization in Tick goes beyond rearranging lists and changing icons. Your color choices affect the entire user interface including system elements, and even the keyboard's cursor. Fonts? You can change those too!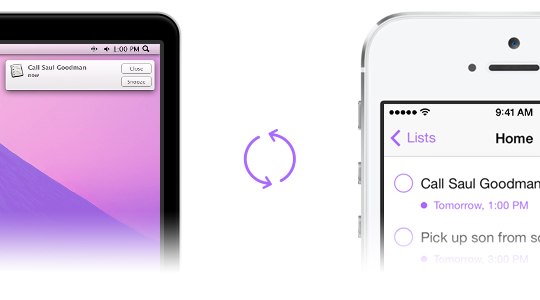 Reminders Sync
Tick syncs with the native Reminders app on all your devices, making it incredibly versatile. For example, you can edit your to-dos in Reminders from your Mac or iCloud.com and changes instantly appear in Tick.

AirDrop Lists
While you can share lists via Email, AirDrop is the new kid in town. With Tick, you can beam lists directly to other iDevices. Lists are transfered along with your chosen color, icon, and name.

Siri Integration
One of the benefits of Tick's seamless syncing with the native Reminders app is that you can use Siri to add to-dos to your Tick lists. For example, "Add milk to my shopping list".

URL Scheme
Tick has an extremely powerful URL scheme that lets you create to-dos, reminders, and even to-do lists with specific colors from other apps. Learn more.