TodoMovies
TodoMovies 3 is the best way to manage and discover new movies on iOS. With gorgeous edge-to-edge posters and unique features like bonus scenes indicators, cast profiles, release notifications, a built-in entertainment news reader, and much much more, you will experience movies like never before.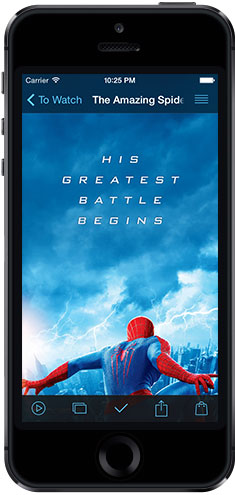 Artwork
While in other apps movie artwork is a second citizen, in TodoMovies movie artwork is everything. Movies are represented with an edge-to-edge poster, displayed in the highest quality possible. It looks absolutely incredible on the retina display.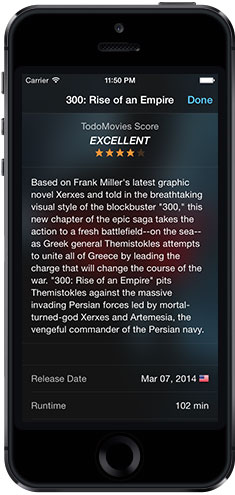 Full Details
Want to read the storyline? Check! Does the movie have a bonus scene? Check! Is the movie actually worth watching? Double check! Full movie details is available with a simple double tap on the poster. Oh, and it looks awesome too!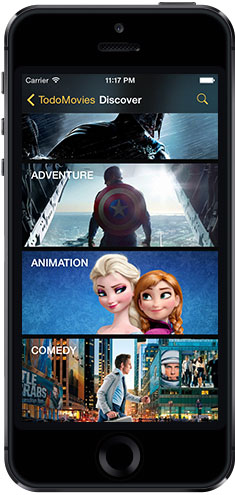 Discovery
Browse movies by upcoming, in theaters, or browse through every movie ever released by genre. TodoMovies will also regularly recommend you a great movie from each genre. Use the super-fast search if you are looking for a specific movie or cast.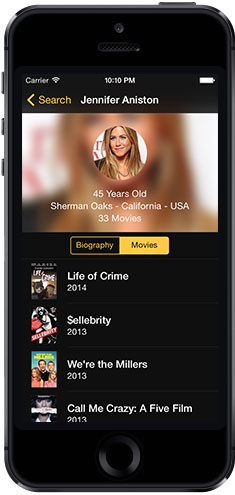 Cast Profiles
Learn more about your favorite actors, actresses, and directors. Read their biographies, check out their photos, browse their movies and add their movies to your watchlist with a simple swipe.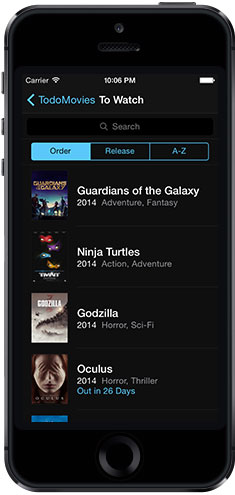 Watchlists
Keep a list of movies you want to watch and watched with watchlists. TodoMovies doesn't require any account or signups, so you can start adding movies the second you open the app.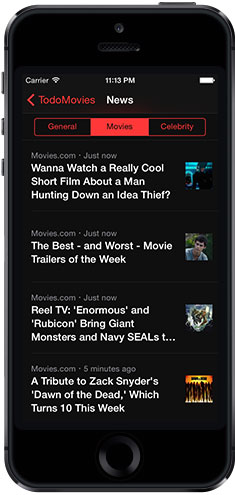 News
Stay up-to-date with the latest movies and celebrity news with the brand new beautiful news reader in TodoMovies.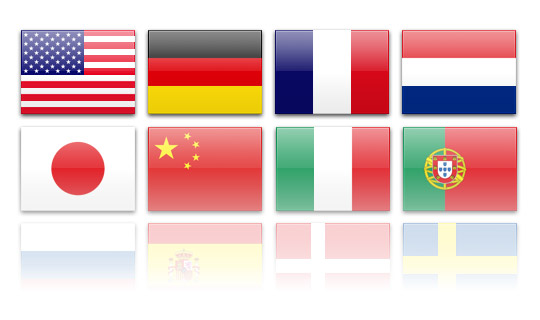 Truly International
Just like art, movies are universal. The team behind TodoMovies went to various lengths to make TodoMovies available in as many languages as possible. Fully-localized in 15 languages and location-aware, TodoMovies supports international movie details and release dates.