 Tick
Tick isn't just another to-do app. Tick is your to-do app. You can customize the entire interface, make it personal. Watch as icons come to life as you start using it, how it responds as you move from a bright to a dark environment. Yours truly.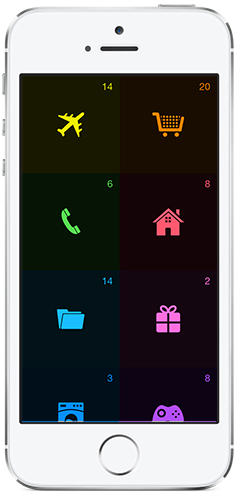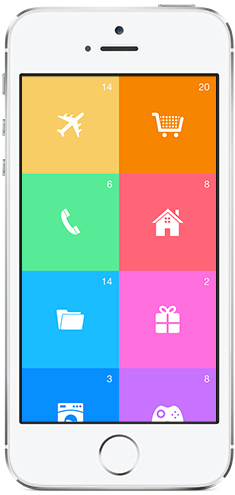 Ambience-Aware
In bed at night adding to-dos for tomorrow? Tick will detect you are in a dark room and automatically switch to a dark user interface. Next morning, you are packing for your trip, Tick will switch to a bright one. It works like magic!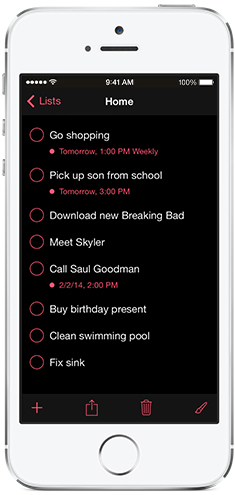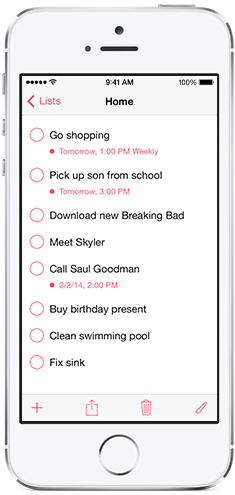 Incredibly Simple
Designed from the ground-up for iOS 7, Tick feels right at home. How to add a to-do, mark one as done, share or customize a list, is simple and easy. No invisible gestures to remember every time you launch Tick.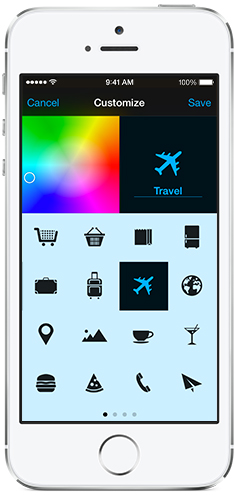 Colortastic
Want to use your favorite shade of pink for that Gifts list you just created? Sweet! It is christmas and you want to use green instead? Nice! How about choosing colors to match that of your iPhone? Now, that's pretty cool!

AirDrop Lists
While you can share your Tick lists via Email, AirDrop is the new cool kid in town. With AirDrop support in Tick, you can beam that long party-shopping list directly to your buddy's iPhone. Tick lists are transfered along with your chosen color, icon and name.